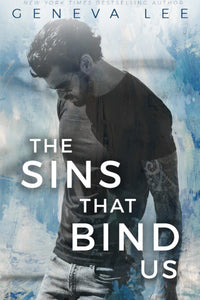 Signed edition of The Sins That Bind Us by Geneva Lee 
I wasn't given a choice. Not when I did my first line of cocaine. Not when I became a single mother. But I changed, and every decision I've made was to protect myself and my son from my weaknesses—and my past.

Until Jude came along and made me question everything, even my own secrets.

The sins I carry with me can never be discovered. Life handed me broken bits of people and left me to construct my own world, and it's too fragile to take a chance on Jude Mercer.

We write our own stories. We build our own prisons.
We weave our own lies. We commit the sins that bind us.